Membership Thank-You Gifts
The Nutcracker
New Sustaining Membership
at $120/month or higher
Enjoy this holiday classic with Dayton Ballet dancers on the stage and Dayton Philharmonic Orchestra in the pit.
Russian Music 8 CD set
$60 or $5/Month
Simon Rattle conducts Mussorgsky's Pictures at an Exhibition, Rachmaninov's Piano Concerto No. 2, Borodin's Polovtsian Dances and other favorites.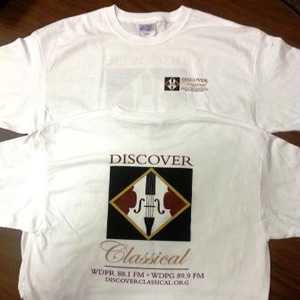 Discover Classical T-Shirt
$120 or $10/Month
In appreciation for your gift of $120, we'd like to give you a Discover Classical T-shirt. A small logo is printed on the front and a large logo is on the back.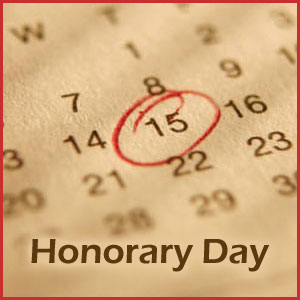 Honorary Day
$180 or $15/Month
Select a day to commemorate a special person or event, such as a birthday or anniversary, and we'll read your announcement on the air.
Discover Classical Hat
$240 or $20/Month
Keep warm this winter with this black knit double-stripe hat with the Discover Classical logo. This giving level also allows you to adopt a CD from our music library.
Discover Classical umbrella
$360 or $30/Month
Stay dry with this red golf umbrella with the Discover Classical logo. It's a large 60-inch umbrella with a sturdy wooden handle.
Brunch with the Announcers
$500 or $41.66/month
Enjoy a tour of the Discover Classical studios, then go out for brunch with our announcing staff and other listeners.
PLEDGE NOW
Discover Classical Luggage
$1000 or $83.33/month
Travel in style with this luggage with the Discover Classical logo. This giving level also includes membership in our Clark J. Haines Society.
PLEDGE NOW