Membership Thank-You Gifts
Discover Classical Bumper Sticker and Magnet
$60 or $5/Month
Show other drivers that you support Discover Classical with our 7x3" bumper sticker. The handy magnet is the size of a business card.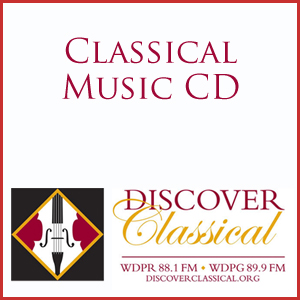 Classical Music CD
$120 or $10/Month
In exchange for your generous gift, you can receive a CD with a variety of classical music selections.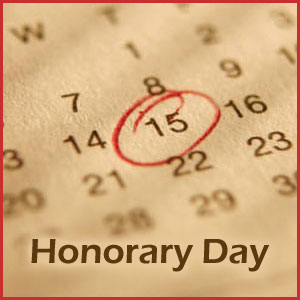 Honorary Day
$180 or $15/Month
Select a day to commemorate a special person or event, such as a birthday or anniversary, and we'll read your announcement on the air.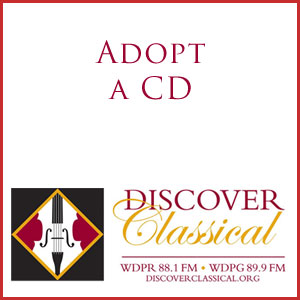 ADOPT-A-CD
$240 or $20/Month
Choose a CD from our music library and we'll read your name on the air whenever we play music from that disc on the radio.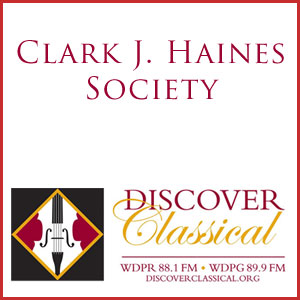 CLARK J. HAINES SOCIETY
$1000 or $83.33/month
Join the Clark J. Haines Society and you'll be invited to an annual luncheon and other special events.