Star Sponsors



Champion Sponsor
Matthew J. Scarr, CPA
Supporting Sponsors
Charles D. Berry Foundation

Houser Asphalt and Concrete

Dr. L David Mirkin

Shaun Nicholson at
UBS Financial Services
In Kind Sponsors
A1 Piano Moving

Bonbright Distributors

Young Talent Search Sponsors
Patti and Charles Demirjian, MD


Rising Stars Main Page


Tickets and Parking


Musical Performers


Silent Auction
Tickets to the Rising Stars Gala begin at $125 each, and a discounted rate is available for groups of four or more. Tickets can be purchased online, or by phone at (937) 222-9377. If you received an invitation to Rising Stars, you can order tickets by returning the enclosed card. Advance ticket sales end on Monday July 25. Tickets will be sold at the door for $125.
Rising Stars attendees can park for free on the street, if nearby parking spaces are available.  You can also park for free in the Reibold Garage at 25 West Fifth Street, near the Spaghetti Warehouse.  After parking, walk out through the rear of the garage and you're just steps away from the Dayton Arcade.  Discover Classical will provide a valet parking service on West Fourth Street near the Arcade entrance.
Free parking is available at the Reibold Garage at 25 West Fifth Street.
Valet parking will be provided at the Arcade entrance at 35 West Fourth Street.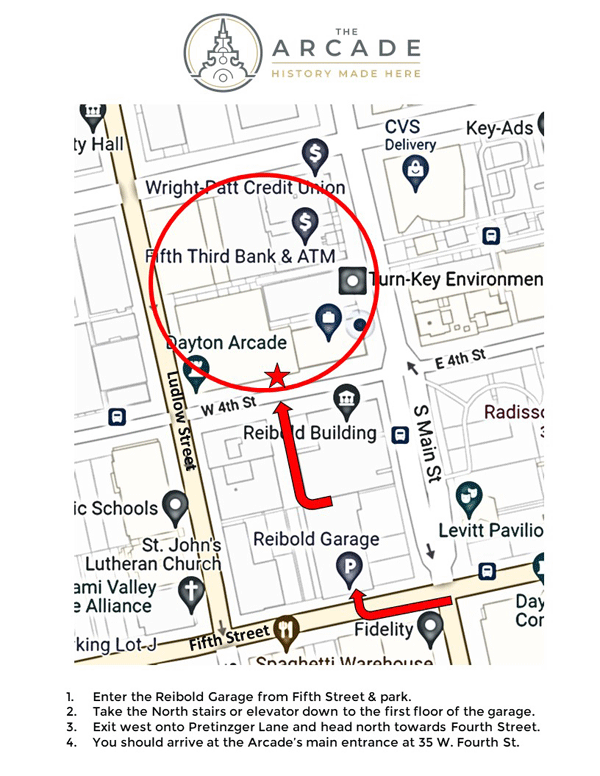 If you have questions about the Rising Stars Gala, contact Martha Harris at marthah@dpr.org or (937) 222-9377.